Guillermo del Toro is working with Netflix under a comprehensive master agreement that has already given us a host of TV and movie projects, with more to come.
From August 2020Along with the announcement of the cast of the next Pinocchio film, del Toro signed an overall deal with Netflix whereby he would produce exclusive projects for the service.
Next, we'll split the output of GDT into two halves. First, we'll cover the already released projects that you can check out right now and then we'll move on to taking a look at the confirmed and rumored upcoming projects.
---
Full List of Guillermo Del Toro Netflix Original Projects
In the meantime, here are all of Guillermo del Toro's Netflix Originals released so far on Netflix:
Five Came Back (Limited Series)

Del Toro, along with four other acclaimed contemporary directors, tells the story of five legendary Hollywood filmmakers who enlisted in the military to document World War II.
First released on Netflix on March 31, 2017
Tales of Arcadia Collection

DreamWorks Television and GDT teamed up on several individual series that later concluded with a combined series and eventual movie.
Released between 2016 and 2021 with entries including:

Tales of Arcadia: Trollhunters (Seasons 1-3)
Tales of Arcadia: 3Below (Seasons 1 and 2)
Tales of Arcadia: Wizards (Season 1)
Trollhunters: Rise of the Titans (2021)
Guillermo Del Toro's Cabinet of Curiosities (Season 1)
Pinocchio by Guillermo Del Toro (2022)

Stop-motion animated film based on the classic tale. Upon a parent's wish, magically, a wooden boy comes to life in Italy, giving him the opportunity to care for the child.
Released on Netflix on December 9, 2022
He won the Oscar for Best Animated Feature Film.
---
Guillermo Del Toro's Upcoming Netflix Originals
the buried giant
Based on the book of the same name by Kazuo Ishiguro, this new stop-motion animation project is set in an almost fantastical medieval England and a family in search of their lost son.
British writer Dennis Kelly is on board to pen the film along with del Toro, who will direct.
Shadow Machine Films, the production team behind Guillermo del Toro's Pinocchio, will be on board for the new
---
doctor frankenstein
Note: Netflix has yet to officially confirm this project.
What's on Netflix reported for the first time the existence of Guillermo Del Toro's new live-action project that would be a film adaptation of the famous monster narrated in the story of Mary Shelley.
The logline for the new project is as follows:
"Set in Eastern Europe in the 19th century, the story of Dr. Pretorious, who needs to track down Frankenstein's monster, believed to have died in a fire forty years earlier, in order to continue Dr. Frankenstein's experiments."
Oscar Isaac, Andrew Garfield and Mia Goth are in talks to star in the new feature film.
---
Vampire Tapestry
Note: Netflix has yet to officially confirm this project.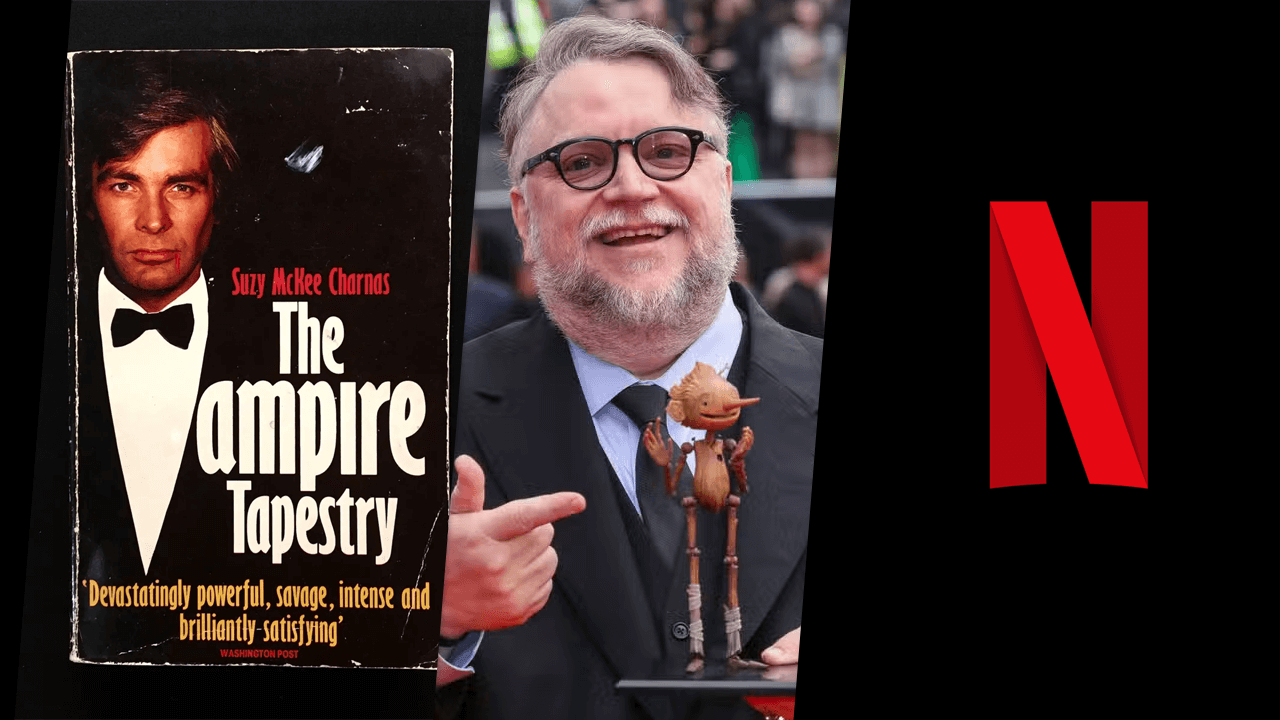 In early 2023, we learned that Netflix and Guillermo Del Toro's production company had copyrighted Vampire Tapestry.
The film was expected to be an adaptation of American author Suzy McKee Charnas' 1980 vampire horror novel.
---
We'll keep you posted as soon as we can confirm any more titles or details associated with Guillermo del Toro's exit deal with Netflix, so keep this post bookmarked.
What has been your favorite Guillermo del Toro project on Netflix and what are you looking forward to seeing next? Let us know in the comments.