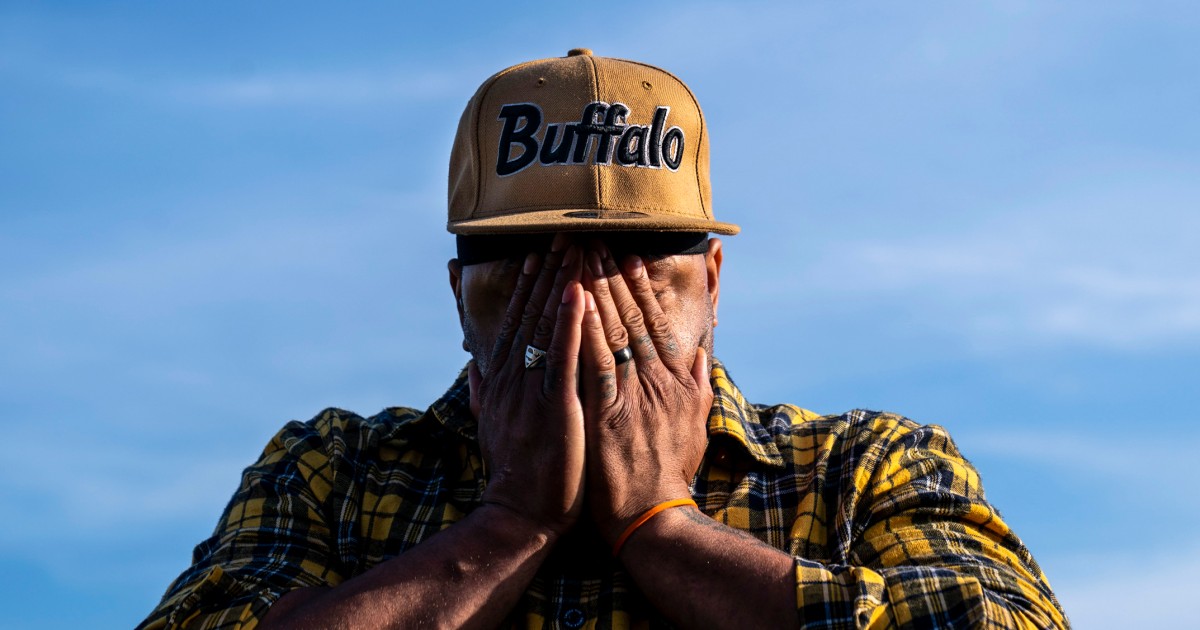 BUFFALO, NY — The city of Buffalo will pause Sunday to mark one year since a gunman killed 10 people and wounded three others in a racist attack targeting blacks in a supermarket in the city.
A moment of silence followed by the pealing of the church bells at 2:28 p.m. will honor massacre victims at the Tops Friendly Market on May 14, 2022.
"The racially motivated mass shooting shook our community to the core. It was the day the unthinkable happened," Mayor Byron Brown said in announcing plans for the commemoration, which will take place at the now-reopened supermarket.
Earlier in the week, panelists discussed ways to combat racism and radicalization on social media, and residents were invited to reflect at an outdoor community gathering.
In the year since the shooting, Relatives of the victims have spoken before Congress on white supremacy and gun reform and hosted events to address food insecurity that worsened when the market, the neighborhood's only grocery store, was inaccessible for two months.
President Joe Biden honored the lives of those killed in Buffalo in an opinion piece published Sunday in USA Today. He called on Congress and state legislative leaders to act by banning assault weapons and high-capacity magazines, requiring background checks for all gun sales, and revoking gun manufacturers' immunity from liability. Your administration approved a historic gun measure in June after a series of mass shootings.
New York state law already prohibits the possession of magazines containing more than 10 rounds of ammunition.
Gun control organizations and advocates, including Moms Demand Action and Students Demand Action, held nearly 200 events across the country over the weekend, calling on Congress to reinstate a bipartisan ban on assault weapons.
In Buffalo, Wayne Jones, whose 65-year-old mother Celestine Chaney was killed in the attack, urged the city and its institutions to continue investing in the area and its residents even after the anniversary events are over.
That is why he is willing, he said, «to continue opening this wound that I have» and to talk about it.
The son of shooting victim Geraldine Talley, 63, published a book Sunday that he says describes what happened after he lost his mother. He titled it: «5/14: The Day the Devil Came to Buffalo.»
«I definitely know that she wouldn't want me to be consumed by sadness and anger,» Talley said of her mother, speaking outside the store as the anniversary approached, «so I'll definitely try to find strength in her memory and use fight against the injustice and racism for the rest of my life in his name.»
Inside the remodeled store, fountains flank a poem dedicated to the victims. A commission is working on the design of a permanent monument for the exterior.
Meanwhile, a hand-painted mural overlooking the parking lot promotes unity, with a black hand and a white hand joined in prayer.
The 18-year-old white supremacist carried out the attack after driving more than 200 miles (320 kilometers) from his home in rural Conklin, New York.
In addition to Chaney and Talley, the dead included Andre Mackneil, who was buying a cake for his son's third birthday; church deacon Heyward Patterson; community advocate Katherine Massey; Ruth Whitfield, whose son was a Buffalo Fire Commissioner; Roberta Drury, who had moved back to Buffalo to help a brother diagnosed with cancer; Pearl Young church missionary; Margus Morrison, who was buying dinner for a family movie night; and Aaron Salter, a retired Buffalo police officer who worked as a security guard.
The gunman pleaded guilty to murder and other charges and was sentenced to life in prison without parole in February. A federal case against him is pending.