Cincinnati Bengals wide receiver Tee Higgins offered his thoughts and prayers to Buffalo Bills defensive back Damar Hamlin after the player collapsed on the field Monday night and was rushed to the hospital.
Hamlin tackled Higgins in the first quarter with about 5:58 remaining. The safety got up from the play and took two steps back before collapsing on the field at Paycor Stadium.
Hamlin was on the ground for a while as medical personnel moved in to attend to him. Staff had to administer CPR and use an AED before he was loaded into an ambulance and taken to the University of Cincinnati Medical Center. The Bills later said that he went into cardiac arrest.
CLICK HERE FOR MORE SPORTS COVERAGE ON FOXNEWS.COM
«My thoughts and prayers are with @HamlinIsland the Hamlin family. Pray you get through it bro,» Higgins tweeted.
The NFL announced that it has postponed the game between the Bills and Bengals.
BILLS' TERRIFY TEST OF DAMAR HAMLIN SHOCKS NFL EXECUTIVE: 'HE'S NEVER SEEN ANYTHING LIKE IT'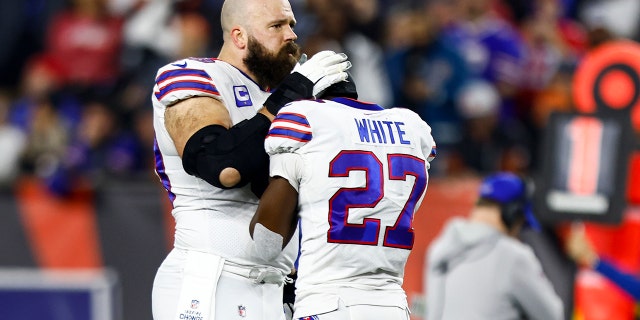 «Hamlin received immediate on-field medical attention from the team, independent medical personnel and local paramedics. He was then transported to a local hospital where he is listed in critical condition,» the league said in a statement.
«Our thoughts are with Damar and the Buffalo Bills. We will provide more information as it becomes available.
«The NFL has been in constant communication with the NFL Players Association, which has agreed to postpone the game.»
The NFL Players Association also issued a statement in this regard.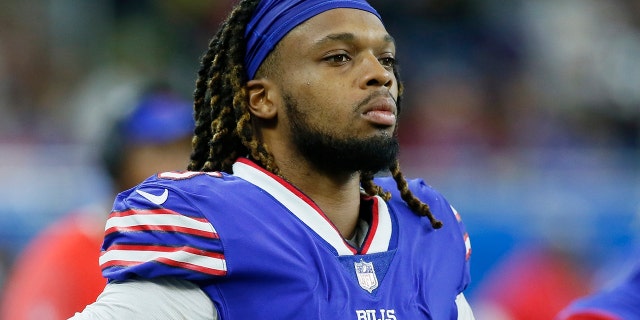 CLICK HERE TO GET THE FOX NEWS APP
"The NFLPA and everyone in our community is praying for Damar Hamlin. We have been in contact with the Bills and Bengals players and the NFL,» the NFLPA said in a tweet. «The only thing that matters right now is Damar's health and well-being.»