Buffalo Bills and Cincinnati Bengals fans joined hands in prayer outside the University of Cincinnati Medical Center as they awaited further updates on Damar Hamlin's condition Monday night.
Fans seemed to come all the way from Paycor Stadium to show their support for the young defenseman after he collapsed on the field during the game. The Bills safety appeared to make a tackle on Bengals wide receiver Tee Higgins, getting up for a moment and taking a few steps back before collapsing.
Hamlin required CPR and an AED in the field before being rushed to the hospital.
Fans were outside the hospital to show their support.
CLICK HERE FOR MORE SPORTS COVERAGE ON FOXNEWS.COM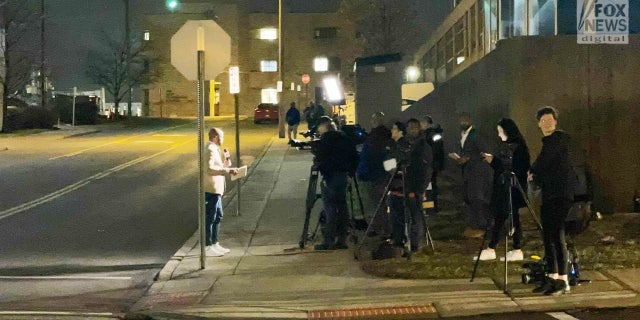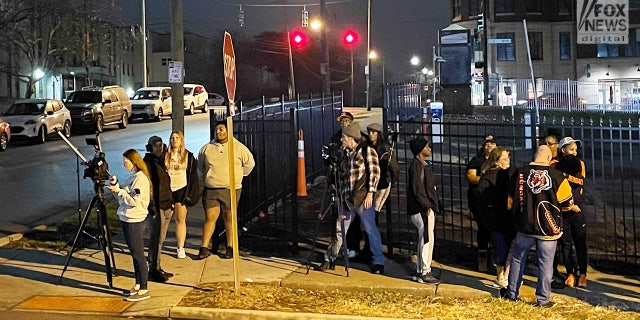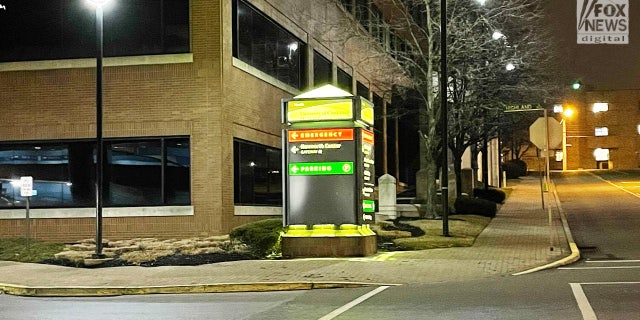 Janet and Chuck Kohl were among the fans who went to the hospital after watching the game on television.
BILL PLAYERS ASK FOR PRAYERS AS DAMAR HAMLIN IS HOSPITALIZED IN CRITICAL CONDITION AFTER COLLAPSING ON THE FIELD
"The least we can do is go down and pray," they told Fox News Digital. «It reminds you of the humanity in all of this.»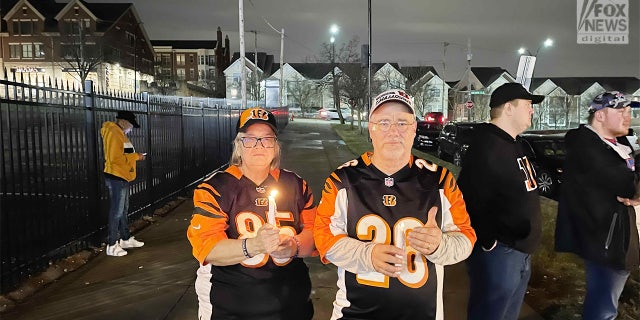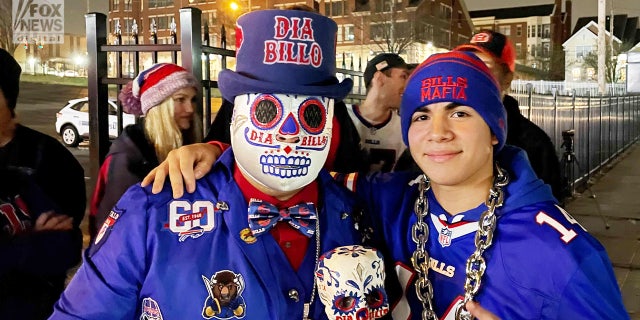 A Buffalo Bills fan at the hospital, who calls himself Jason or «Dia Billo,» told Fox News Digital that he traveled to the game from San Antonio, Texas, and was sitting in the front row.
«I just saw a player collapse,» Jason said. «It didn't look good. It was a shock that everyone was trying to find out who he was, which player he was. After that, there was just silence.»
The NFL postponed the game after Hamlin was taken to the hospital.
The Bills selected Hamlin with the 212th overall pick in the sixth round of the 2021 draft. He played in 14 games last season, mostly on special teams, in his rookie season.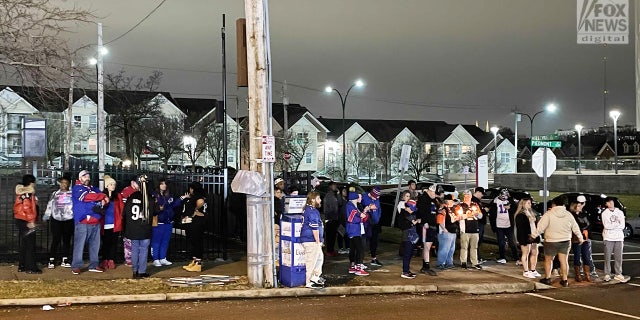 CLICK HERE TO GET THE FOX NEWS APP
Hamlin, 24, was playing his 16th game of the season. He had seen more time on the field as he recorded 91 tackles and 1.5 sacks.