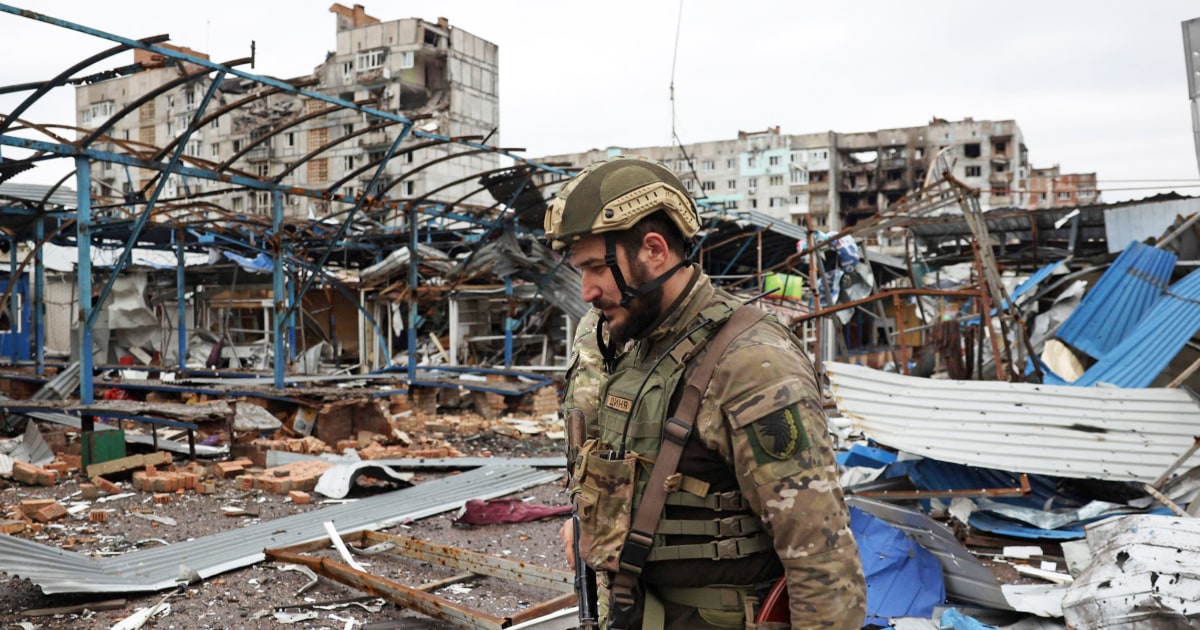 The Biden administration and US allies doubt China can play a decisive role in ending the war in Ukraine, given Beijing's tendency to play it safe diplomatically and its reluctance to alienate Russia, say Western diplomats and former US officials.
Although China has offered a peace proposal and plans to send an envoy to the region next week, there is no indication that it is ready to step in as a full-fledged mediator with all the risks that might entail, former US officials and two Western diplomats. saying.
«We are skeptical,» said a Western diplomat. "They have been anything but neutral in their language."
Chinese President Xi Jinping did not speak to Ukrainian President Volodymyr Zelenskyy until more than a year after Russia's invasion of Ukraine, and Beijing continues to echo Moscow's talking points about the causes of the conflict, avoiding the use of the word «war» when referring to the fighting in Ukraine.
The Biden administration wants to convey the impression that it is at least open to the possibility of a positive Chinese role, but expectations remain low, said Evan Medeiros, a professor at Georgetown University's School of Foreign Service who served as as Senior Advisor on Asia. to then-President Barack Obama.
"I think they are duly skeptical about the role that China could actually play," Medeiros said.
Secretary of State Antony Blinken said earlier this month that the US would welcome any effort by China to help end the war, saying «if they are willing to play a positive role in trying to bring peace That would be a good thing.»
But he added that China needed to uphold the principle that «there is a victim and there is an aggressor» in the conflict. "And I have to say that, until recently, it was not very clear if China accepted that basic principle. I'm not sure they do yet, but at least President Xi has now had a talk with President Zelenskyy.»
China's position on the Ukraine conflict «is consistent and clear,» said Liu Pengyu, a spokesman for the Chinese Embassy in Washington.
"China is committed to promoting peace talks and achieving a political solution to the Ukraine crisis," he said, adding: "Both President Putin and President Zelenskyy welcomed China's important role in restoring peace. and the resolution of the crisis through diplomatic means".
In talks in Vienna on Tuesday and Wednesday between President Joe Biden's national security adviser Jake Sullivan and China's senior foreign policy adviser Wang Yi, the US side «pushed for constructive engagement with Ukraine» and reiterated US concerns that Beijing should refrain from providing military assistance to Russia, senior administration officials told reporters.
avoiding risk
China increasingly presents itself as a powerful state with global reach, but its approach to diplomacy remains cautious. There is no precedent for him to plunge into a difficult peace negotiation, risk his reputation or twist the arm of a major partner like Russia, former US officials have said.
"There is no question that they are becoming increasingly ambitious in their diplomacy as they are in many other areas of world affairs," said Jacob Stokes, who served in the Obama administration on then-Vice President Biden's national security staff. "The question is, how ambitious are they, and what costs and burdens are they willing to take on?" said Stokes, now a senior fellow with the Indo-Pacific Security Program at the Center for a New American Security think tank.
For years, Washington hoped that Beijing could use its influence to pressure Pyongyang to make concessions on North Korea's nuclear weapons program.
"That was the view," said Victor Cha, who participated in the six-party nuclear talks over a decade ago, including the US, Japan, Russia, and the two Koreas. "It never really worked. "
China's diplomacy is designed to avoid taking risks, he said, and Beijing's approach in talks with North Korea was to invite the parties to meet without trying to shape the substance of the negotiations.
"If you're going to be a mediator, you have to bet much more on the success of the negotiation, rather than just creating a place for people to talk," Cha said.
The six-party talks, held in six rounds between 2003 and 2009, «was an eye-opening experience about what really motivated China,» Georgetown's Medeiros said.
China was not prepared to take any substantial action against North Korea over its nuclear weapons «because at the end of the day, they cared much more about maintaining their influence on the Korean peninsula and keeping North Korea a buffer state than they ever did about non- proliferation. ,» he said.
China's interests in North Korea were out of sync with those of the United States or its allies, Medeiros said. «I think ultimately with Russia, we're going to find the same thing.»
How Beijing calculates its interests in Ukraine remains an open question. Some experts argue that China wants the fighting to stop for the sake of the global economy and to ensure that Russia, its partner, does not suffer a devastating defeat.
It is also uncertain «what real influence or pressure Beijing would be willing to exert against Moscow to end this conflict and what benefit it would derive from doing so,» said a senior Senate aide.
Some Western officials said China might have a more limited but useful role to play in encouraging Russia to hold ceasefire talks, without necessarily negotiating detailed proposals or pressing Moscow for compromises.
At the moment, neither Russia nor Ukraine seem ready for peace talks or ceasefire discussions, as both sides believe they can make gains on the battlefield. CIA Director William Burns said in February that Russian President Vladimir Putin believes his forces can wear down Ukraine in a war of attrition and that Western support for Kiev will fade over time.
Ukraine's ambassador to the United States, Oksana Markarova, said last week in Washington that her government was «ready to cooperate with anyone who is willing to help us.»
"I think we should focus, and that is our goal, not on how to bring Russia to the table, but how to get them out of Ukraine," Markarova said at an event organized by the Foundation for Defense of Democracies think tank. .
Asked if Ukraine supported China's perspective as a peace broker, he said: "We don't need a broker. Nobody needs a middleman to get Russia out of Ukraine, you know?