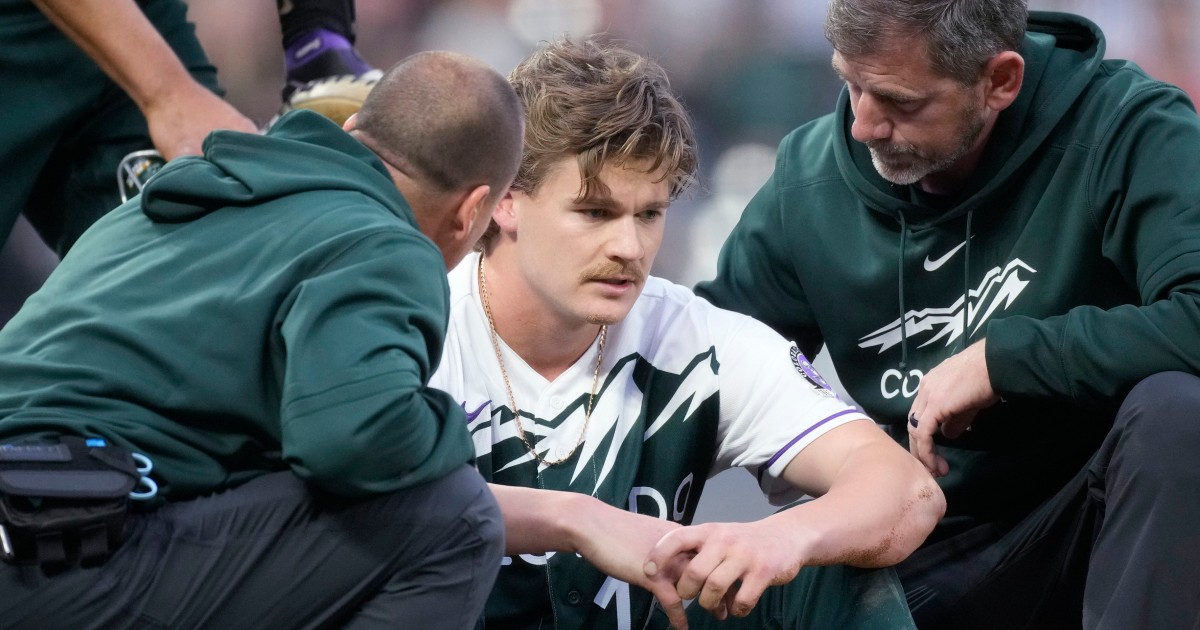 DENVER — Colorado pitcher Ryan Feltner has a fractured skull and concussion after being hit by a line drive from Philadelphia's Nick Castellanos.
Feltner was injured Saturday night and was released from the Swedish Medical Center on Sunday. He won't need surgery.
"Overall, it's okay," Colorado manager Bud Black said before Sunday's game. «I think the feeling is that it could have been worse.»
Feltner was placed on the 15-day disabled list. Asked if the 26-year-old right-hander will be out for days, weeks or months, Black said «probably on the longer end.»
Feltner was hurt in the second inning when Castellanos hit a 92.7 mph slider on the mound. The ball struck Feltner in the right back of the head and he fell to the ground. He lay on his stomach as two members of the Rockies' athletic training staff helped him. He was able to get to his feet and walked off the field with the help of the two coaches.
Black said Feltner was «still pretty lucid» and was texting with teammates, his parents, team medical staff and the manager on Saturday. Black said he believes Feltner will return to the team on Monday or Tuesday.
"He just needs time for the fractures to heal and the concussion to subside," Black said. «From everything I've been told here this morning, things are looking up.»
Feltner is 2-3 with a 5.86 ERA.
Right-hander Riley Pint was recalled from Triple-A Albuquerque, where the 25-year-old reliever has a 7.41 ERA in 13 appearances this season.
«At some point, we're going to need a starter for Ryan,» Black said. "We will go through that process this week."