Offensive tackle Joe Thomas and cornerback Darrelle Revis were named to the Pro Football Hall of Fame in their first year on the ballot.
Here is the entire Class of 2023:
Linebacker DeMarcus Ware
Linebacker Zach Thomas
Cornerback Ronde Barber
Defensive lineman Joe Klecko
Cornerback Ken Riley
Linebacker Chuck Howley
Coach Don Coryell
CLICK HERE FOR MORE SPORTS COVERAGE ON FOXNEWS.COM
It's not a surprise that Thomas made it, as he was a clear favorite to be voted off after earning 10 Pro Bowls in his career with the Cleveland Browns. He is a six-time first-team All-Pro selection, making him one of the standout players in the final group.
Thomas played all 11 of his seasons with the Browns, though many remember him as a legendary player who never made the playoffs. Cleveland had a winning record only once during his time there, going 10-6 during the 2007 season.
Revis made an immediate impact for the New York Jets as his coverage skills became legendary and became some of the best in NFL history.
CHIEFS' PATRICK MAHOMES WINS 2022 NFL MVP AHEAD OF SUPER BOWL LVII
A seven-time Pro Bowler, Revis was a four-time first-team All-Pro during his 11-year career that began in New York. The Jets drafted Revis 14th overall over Pitt, and he immediately brought that «Revis Island» energy to the secondary.
Revis ended up playing for the Tampa Bay Buccaneers for one season after leaving the Jets, and then in 2014 he was able to win a Super Bowl with the New England Patriots. Revis would return to the Jets for two more seasons in 2015 and 2016 before ending his career with the Kansas City Chiefs in 2017.
Thomas and Revis join Calvin Johnson as members in Canton who were drafted in the top 14 of their respective classes.
The rest of the Class of 2023 are more than worthy recipients of having their busts in Canton: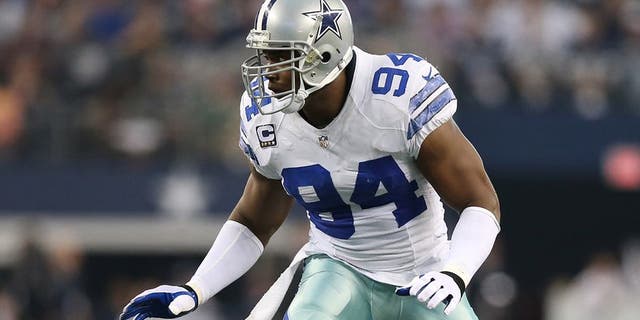 – DeMarcus Ware: The legendary defensive end for the Dallas Cowboys amassed 138.5 sacks during his career, 117 of them on «Jerry's World.» Ware made nine Pro Bowls, including seven in a row with the Cowboys and two more with the Denver Broncos, where he spent his last three seasons.
– Ken Riley: Over 15 seasons, Riley was a tight cornerback for the Cincinnati Bengals, totaling 65 interceptions, five of which returned for six points. In 1976, Riley had nine picks in 14 games. In his final season in 1983, Riley truly gave it his all on the field, racking up eight interceptions, two returned for a touchdown, earning him first-team All-Pro honors, the first of his career.
BILLS' DAMAR HAMLIN GIVES EMOTIONAL SPEECH AT NFL HONORS
– Chuck Howley: A six-time Pro Bowl player and five-time First-team All-Pro, Howley began his career with the Chicago Bears but made his mark as a cowboy. From 1966 to 1971, he was one of the best linebackers in the game, winning Super Bowl MVP in 1970.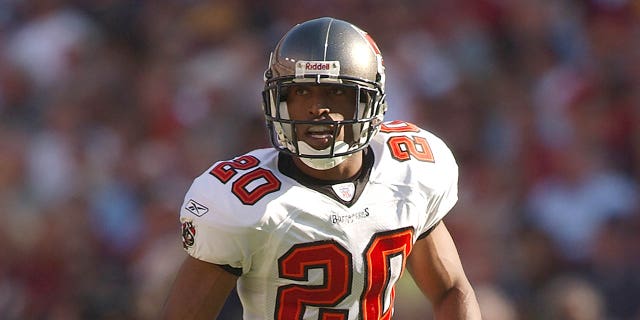 – Ronde Barber: The twin brother of former running back Tiki spent his entire 16-year career with the Buccaneers. He was selected to the All-2000 team, led the NFL in interceptions in 2001 and made five All-Pro teams in his career. He won Super Bowl XXXVII and holds the NFL record for most consecutive starts by a defensive back with 215.
– Joe Klecko: The New York Jets legend made the Pro Bowl at three different positions, and many feel his induction to Canton is long overdue. A member of the New York Sack Exchange, he was a four-time Pro Bowler and a three-time All-Pro. He led the NFL in sacks in 1981, the same year he won Defensive Player of the Year.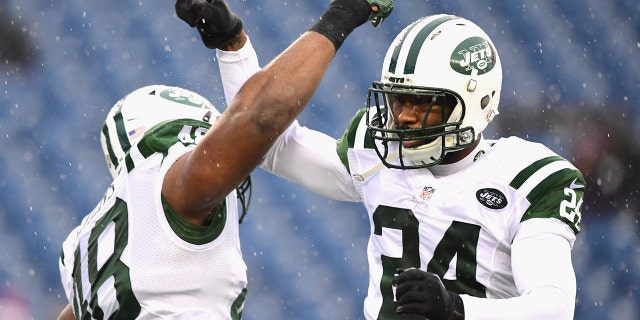 – Zach Thomas: Thomas was a first-team All-Pro five times in his 13 NFL seasons. He twice led the NFL in tackles and made seven Pro Bowls, wreaking havoc alongside Jason Taylor over 11 years. A former fifth-round pick is now being eliminated from the Hall of Fame.
CLICK HERE TO GET THE FOX NEWS APP
– Don Coryell: Coryell revolutionized the game with his offensive mentality and won three straight division titles with the San Diego Chargers. Dan Fouts said he owed his career to the now Hall of Fame coach, who had been a finalist six previous times. Despite the lack of success in the playoffs, Air Coryell is still famous in football.