Atlanta Falcons practice squad member Cameron Batson has been charged with five counts following an arrest Saturday morning in Georgia, according to online records.
Batson was struck with battery, aggravated assault, aggravated assault of a law enforcement officer while on official duty, driving or fleeing to elude an officer, and taking or attempting to take a weapon from a public official.
The 27-year-old Oklahoma native could face decades in prison if convicted of some of the charges he faces.
CLICK HERE FOR MORE SPORTS COVERAGE ON FOXNEWS.COM
The incident happened around 2 a.m. in Atlanta on Saturday. An Atlanta police officer observed a pickup truck speeding up and not maintaining its lane, authorities said. The officer stopped the vehicle and noted that the driver appeared to be intoxicated.
Police said in a statement that Batson resisted the officer's efforts «and violently fought with the officer.» Authorities added that the officer discharged the firearm at him, but no one was injured and Batson returned to his vehicle, left the scene and drove a short distance before attempting to flee the scene.
«Multiple officers canvassed the area» and arrested Batson, who was trying to hide, police said.
PLAYOFF LIMITED MAGAZINES GET READY FOR BIG DEFENSIVE BOOST WITH RETURN OF FOUR-TIME PRO BOWLER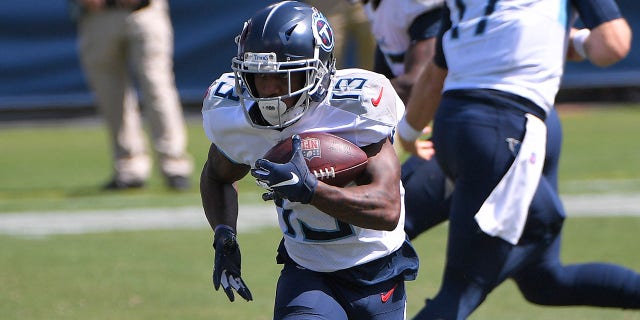 The Falcons issued a statement on the matter.
"We have been made aware of an overnight incident involving Cameron Batson and are currently gathering information from law enforcement agencies," the team said. «We take this matter seriously and have no further comment at this time.»
Batson has spent the entire season on the Falcons' practice squad. He joined the team in June, was released in August and later became a member of the practice squad.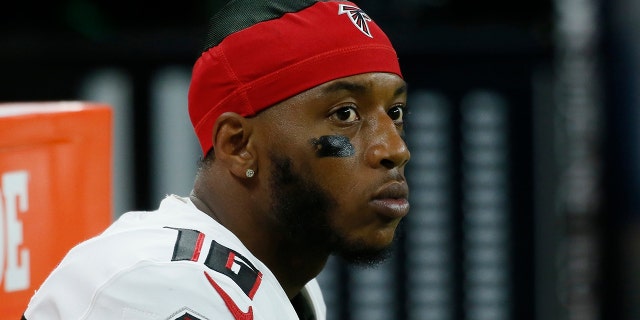 CLICK HERE TO GET THE FOX NEWS APP
He was an undrafted free agent when he joined the Tennessee Titans in 2018. From then through the 2021 season, he appeared in 27 games and had 22 receptions for 197 yards and two touchdowns.
Associated Press contributed to this report.