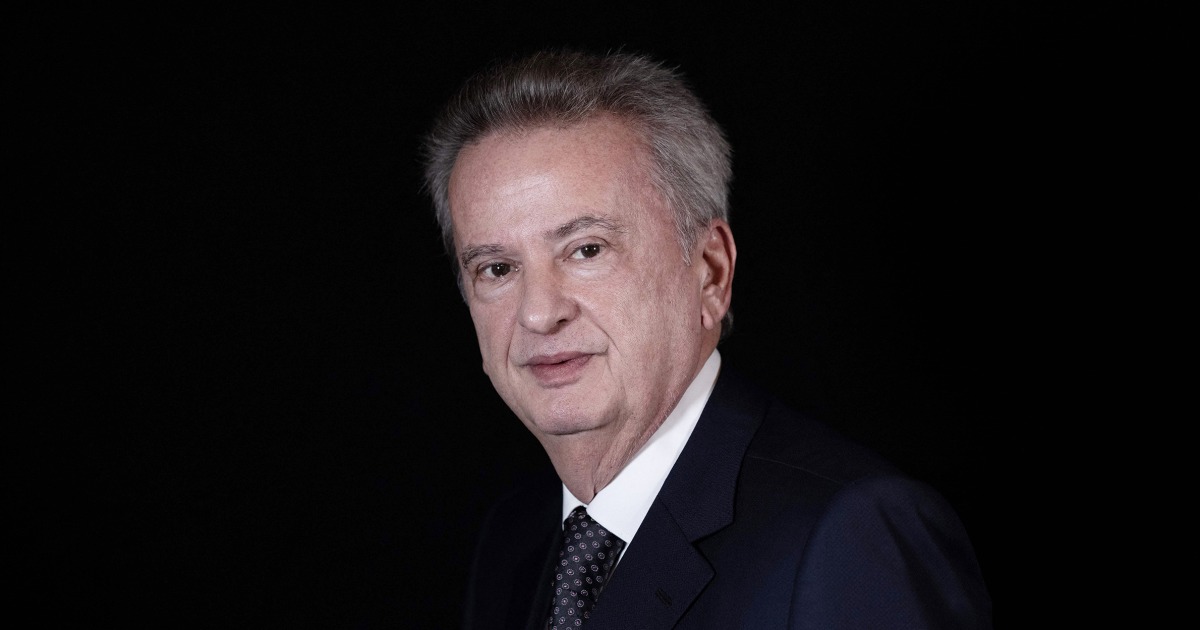 BEIRUT (AP) — A French investigative judge on Tuesday issued an international arrest warrant for Lebanon's embattled central bank governor after he failed to appear for questioning in France on corruption charges, a Western diplomat said.
Central bank governor Riad Salameh was supposed to appear before French prosecutors on Tuesday as part of an ongoing European investigation. Lebanese officials have not confirmed receipt of the arrest warrant or commented on the development.
The Western diplomat who confirmed the order spoke on condition of anonymity as he was not authorized to speak to the media.
Chanez Mensous, a lawyer for the French anti-corruption non-governmental organization Sherpa, which along with other organizations filed initial legal complaints against Salameh and his associates in May 2021, also confirmed that the order was issued.
Salameh responded with a statement soon after, saying he will appeal the decision, calling it a «clear legal violation.» He also criticized the French judicial process and said confidential information about the case was leaked to the media.
A European judicial team from France, Germany and Luxembourg has been carrying out a corruption investigation into a series of financial crimes they allege were committed by Salameh and a long list of his associates at the Lebanese central bank, as well as Lebanese commercial banks and audit companies. The charges include illicit enrichment and laundering of $330 million.
Salameh, 72, who has held his post for nearly 30 years, has repeatedly denied all the allegations against him. He has insisted that his wealth comes from his previous work as an investment banker at Merrill Lynch, inherited properties and investments.
The three European governments froze in March 2022 more than 130 million dollars in assets linked to the investigation. During a visit to Lebanon in March, the European delegation questioned Salameh about the Lebanese central bank's assets and investments outside the country, a Paris apartment owned by the governor, and his brother Raja Salameh's brokerage firm, Forry Associates Ltd.
According to a senior Lebanese judicial official, Riad Salameh never received his summons from Paris, despite several attempts to deliver it. The official said that a Lebanese judge sent the notice to Salameh several times over the past two weeks, but he was sent back each time because the governor was not present at the central bank to receive the notice. The judicial official spoke on condition of anonymity as he was not authorized to speak to the press.
Salameh's whereabouts were not known Tuesday and the central bank did not immediately respond to requests for comment about Salameh's failure to appear in Paris.
Tuesday's hearing date was set last month and Lebanon lifted a travel ban on Salameh, who is also under investigation in his country. In the investigation in Lebanon, Beirut Attorney General Raja Hamoush in late February charged Salameh, his brother and a close associate with corruption, including embezzlement of public funds, forgery, illicit enrichment, money laundering and rape. of tax laws.
Once hailed as the guardian of Lebanon's financial stability, Salameh is increasingly being blamed for the country's financial collapse. Many say he precipitated the economic crisis, which has plunged three-quarters of Lebanon's 6 million people into poverty.
Since then, Lebanon's banks have taken a beating, while millions battle soaring inflation, high unemployment and a disorderly cash-based economy. According to a World Bank report released Tuesday, the cash economy accounts for nearly 46% of the country's GDP, as officials stall on implementing critical economic reforms demanded by the international community to make its economy viable again. .
Lebanese Deputy Prime Minister Saade Shami criticized Lebanese politicians and «vested interest groups» for obstructing reforms and for their lack of urgency in resolving the crisis, saying «the traditional economic class behaves as if it lives in another planet».
Salameh's term ends in July and while there appears to be no successor, the veteran governor has said in television interviews that he plans to resign.
Separately, lawyers representing Salameh, his brother and a close aide, Marianne Hoayek, filed petitions this week in Beirut demanding a suspension of the European investigation until Lebanon's own investigation into the governor is completed.
Another Lebanese judicial official said the defense team argued that this would ensure a proper administration of justice and that a parallel European investigation violates Lebanon's sovereignty. They also spoke on condition of anonymity because they were not allowed to speak to the press.
Nadim Houry, who heads the Paris-based think tank Arab Reform Initiative, said he believes Salameh's latest actions and those of Lebanese political and financial leaders are attempts to stop the European investigation.
Salameh "still enjoys the protection of the political class, which is deeply connected to the judiciary in Lebanon," Houry said. «They know that they cannot manipulate the judicial process in France like they do in Lebanon.»