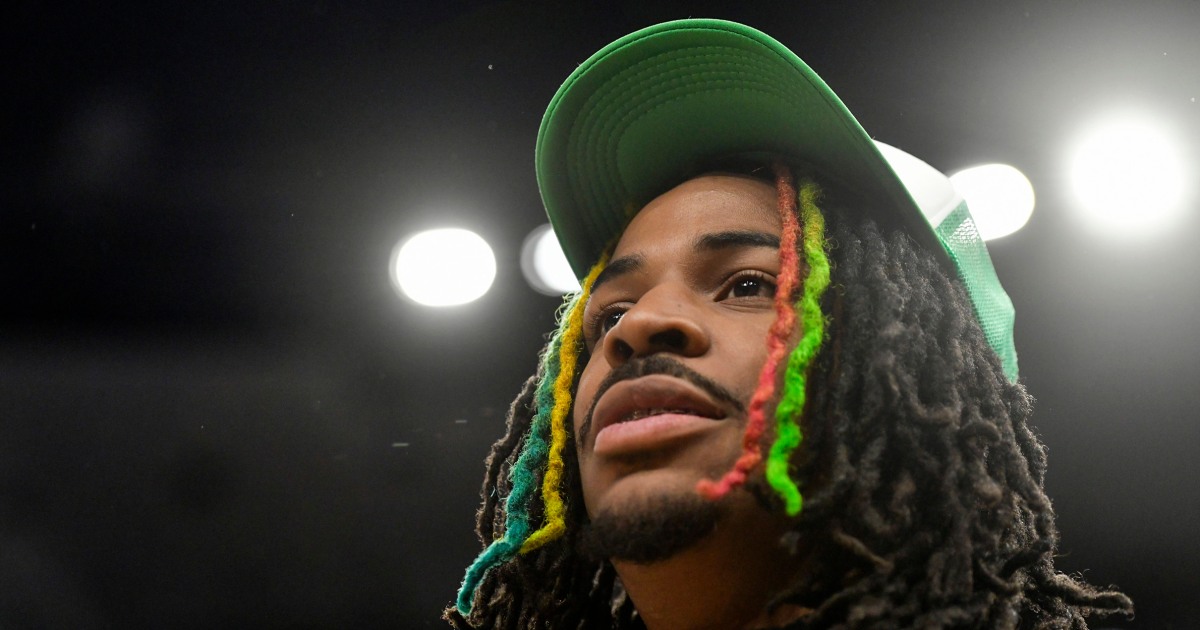 Memphis Grizzlies guard Ja Morant is suspended again as the NBA reviews another video in which the superstar player apparently displayed a gun on social media.
Morant, 23, was reportedly seen on an Instagram Live video on Saturday waving what appeared to be a firearm while riding in a car with a friend. Screen recordings and screenshots of the video were shared on social media platforms as viewers noted that the same behavior had previously caused Morant to miss games and paychecks.
The Grizzlies issued a statement Sunday morning saying they were aware of the video.
«He is suspended from all team activities pending review by the League,» the Grizzlies said. «We have no further comment at this time.»
Morant will not miss any upcoming games as the Grizzlies' season has wrapped up, without having reached the NBA Finals. A representative for Morant did not immediately respond to a request for comment from NBC News.
In March, Morant was suspended for eight games after he was seen on Instagram Live holding a gun at a nightclub. That suspension reportedly cost Morant more than $600,000 in salary.
At the time, Morant issued a statement through his representation saying he takes «full responsibility» for his actions and was going to «take time out to get help.» Morant also spoke with ESPN in Marchwhere he apologized to his team and family for his «bad decision».
«The gun was not mine,» Morant said at the time. «It's not who I am, I don't condone any violence. But I take full responsibility… I can see the picture I painted, you know, on myself with my recent mistakes. But in the future I'm going to show everyone who I really am.» Ha».
NBA commissioner Adam Silver called Morant's behavior in March «irresponsible, reckless and potentially very dangerous.»
«It also has serious consequences given his enormous following and influence, particularly among the young fans who look up to him,» Silver said.