Memphis Grizzlies star point guard Ja Morant has been suspended from all offseason team activities as the NBA conducts a review of a social media post showing him brandishing a firearm.
Less than two months ago, Morant was suspended after an Instagram Live video surfaced showing him displaying a gun inside a Denver-area nightclub. Morant met with NBA commissioner Adam Silver after the incident. During an interview with ESPN on Tuesday, Silver said he was «shocked» by the latest video.
Over the past few days, many fans, athletes, and celebrities have shared their respective views on the situation.
CLICK HERE FOR MORE SPORTS COVERAGE ON FOXNEWS.COM
Former NBA player and current television commentator JJ Redick said Morant should face some form of punishment.
«I'm not condoning the behavior, I'm not saying there shouldn't be punishment. There should be. There should be consequences, you're the face of the league,» Redick said.
MEMPHIS RAPPER DEFENDS JA MORANT OVER LATEST INCIDENT: 'GUNS ARE NOT ILLEGAL'
In addition to the nightclub video and the most recent gun video, Morant has been associated with multiple incidents throughout the season.
Last summer, a member of the security team at a Memphis mall told police that Morant «threatened» him during an altercation in the parking lot, according to records obtained by the Washington Post. No arrests were made.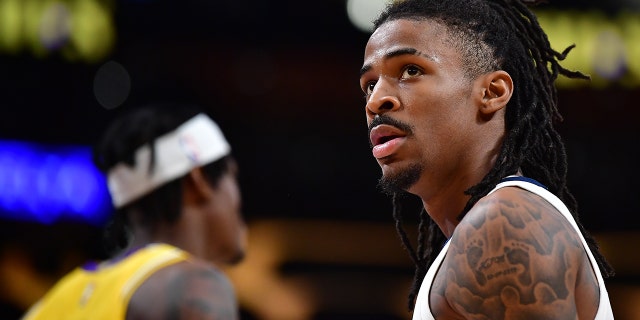 A few days later, Morant was charged with repeatedly hitting a 17-year-old boy in the head during an impromptu game at Morant's Tennessee home.
The teen also told investigators that Morant entered the home and came out again with a gun, according to police interviews obtained by the Washington Post. In April, Morant filed a countersuit against the teen.
«We can get into the backstory with the incident with the teenager, Ja is claiming self defense because the teenager threw the ball in his face. We can get into the incident with the mall when he yelled at the security guard. We can get into in the incident with the Indiana Pacers traveling party. To the best of our knowledge … all of these things have been investigated and no laws have been broken,» Redick said on Wednesday's edition of ESPN's «First Take.»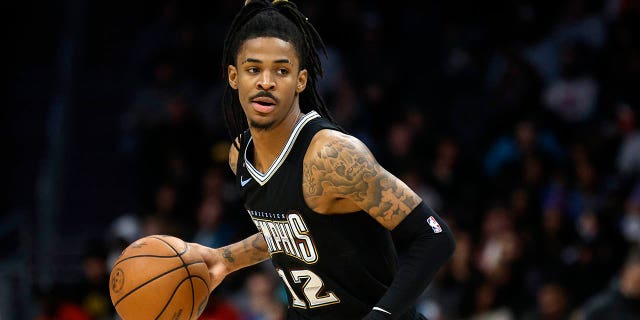 While Redick made it clear there should be repercussions for Morant's latest offense, he didn't think a midseason suspension was warranted. «I don't think half a season is the answer.»
He also criticized some Republican leaders, including Texas Gov. Greg Abbott. Redick hinted that Morant was held to a different standard than Abbott.
«In our country, right now, gun culture is pervasive… We have mass shootings after mass shootings and no one is doing it.» [anything] about it… But there is no consequence of Greg Abbott telling his constituents they should 'go buy more guns' and then we have mass shooting after mass shooting in Texas,» Redick said.
«There's no consequence for a Tennessee elected official to send an AR-15-wielding Christmas card with his young family. And then there's a shooting in your same district. That's no consequence.»
«So why are we trying to beat up a 23-year-old who didn't break the law? Explain it to me.» Redick pointed out.
CLICK HERE TO GET THE FOX NEWS APP
Redick was referring to the mass shooting at a private school in Nashville that left three children and three adults dead.
On the day of the shooting, Republican Rep. Andy Ogles, who represents the district where the school is located, released a statement saying he was «heartbroken.» But the representative came under fire after a photo surfaced of Ogles, his wife and two of his three children posing with rifles in front of a decorated Christmas tree.