TO Super fan of the Kansas City Chiefs who was arrested in 2022 in connection with a bank robbery in Oklahoma is a suspect in a series of bank robberies across the Midwest, authorities announced Monday.
Xaviar Michael Babudar, 28, is a self-proclaimed superfan of the football team, who had a strong social media presence under the Twitter handle @ChiefsAholic, the US Attorney's Office, Western District of Missouri, said in a statement.
He was arrested in December 2022 in connection with a robbery at the Tulsa Teachers Federal Credit Union in Oklahoma, where authorities believe he stole $150,250. Babudar was released from jail in February and removed his ankle monitor at the end of March and was on the run until authorities tracked him down on Friday.
After Babudar's arrest, authorities reviewed bank and casino transaction records to assess the extent of his possible criminal activity.
It was determined that between April and December 2022, Babudar purchased more than $1,000,000 worth of chips from casinos in Missouri, Kansas, and Illinois, «and during that same period redeemed a similar amount from said casinos,» according to court documents.
This prompted authorities to investigate unsolved bank robberies during the same time period.
Babudar was found to «travel to various locations in the Midwestern United States to carry out a series of robberies at various banks and credit unions before returning home to the greater Kansas City area to launder the proceeds of the robbery through from area casinos and deposit it into their various bank accounts,» according to the US Attorney's Office.
In addition to the bank robbery Babudar was charged with in Oklahoma, the affidavit connects him to four others in Nebraska, Iowa, Tennessee and Oklahoma, as well as two attempted credit union robberies in Minnesota.
In the Iowa incident, Babudar is accused of stealing $70,000 from the Great Western Bank in Clive on March 2, 2022, «then transporting the stolen money across state lines from Iowa to Missouri,» according to the complaint.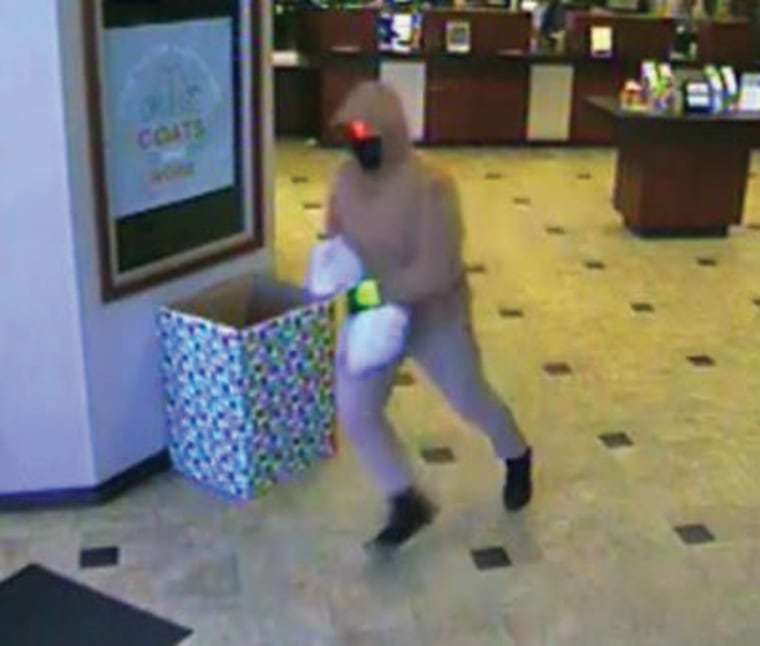 An investigation determined that Babudar's cell phone was placed in the same cities and places of these robberies and attempted robberies.
Babudar was charged with one count of bank robbery and one count of transporting stolen property across state lines in connection with last year's robbery. The criminal complaint was filed under seal in the US District Court in Kansas City on May 24 and was unsealed after his arrest Friday in Lincoln, California, near Sacramento.
Babudar will appear in court Monday afternoon at the US District Court for the Eastern District of California in Sacramento, according to authorities.
«This case will go before a federal grand jury to determine whether to indict these or additional charges,» the US Attorney's Office for the Western District of Missouri said in a news release.
It is not clear if Babudar has a lawyer at this time.