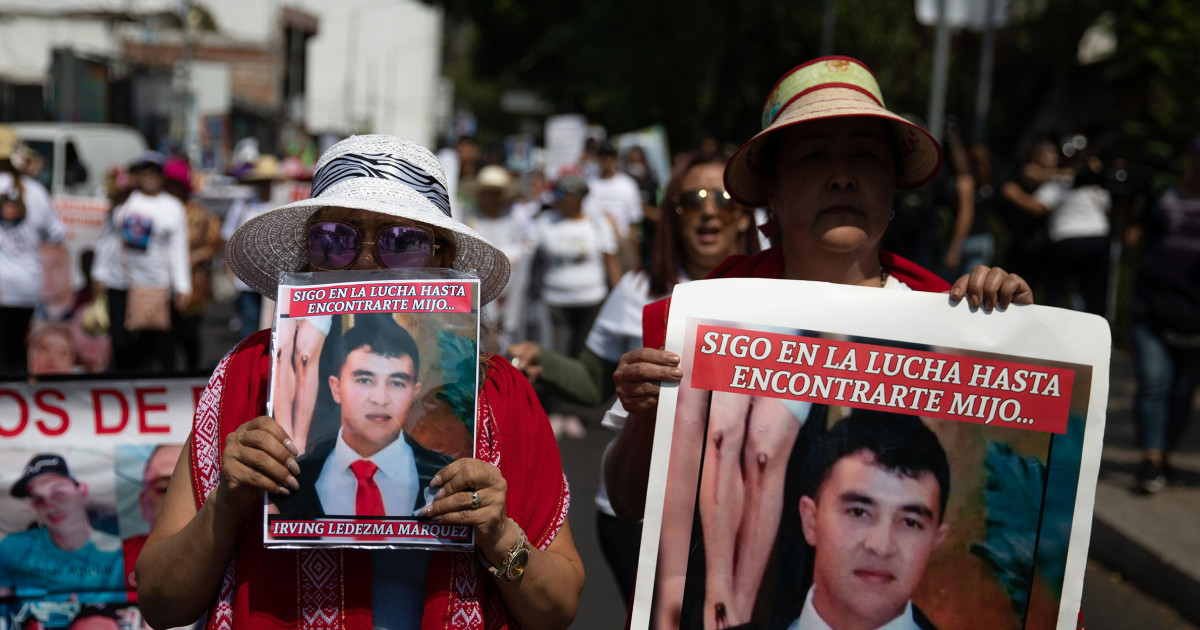 MEXICO CITY — Mexico will launch a new tool later this month to help record information about the tens of thousands of people who have disappeared, the country's federal prosecutor's office (FGR) said Thursday.
The registry is set up to collect information from a series of databases covering mass and clandestine graves, arrests, crimes of torture, criminal records, fingerprints and genetics, the FGR said in Mexico's Official Gazette.
Last year, he topped the authorities' list of officially missing persons. 100,000, and the number is now estimated to be over 112,000. The numbers rose after former President Felipe Calderón's war against the country's powerful drug cartels.
"Much remains to be done and this announcement is certainly a first step," the Centro Prodh human rights group said in a tweet. «The FGR has finally recognized its responsibility.»
Several non-governmental organizations are dedicated to finding relatives who have disappeared (or has been "disappeared" in Spanish), alleging that public offices dedicated to investigating cases are ineffective, insensitive and under-funded.
The FGR's announcement comes a day after Mother's Day in Mexico, when multitudes of mothers take to the streets every year to demand «truth and justice» for their disappeared children.
The National Forensic Data Bank (BNDF), together with the National Registry of Unidentified and Unclaimed Deceased Persons, will start operations for the database on May 29.
The creation of such a database had been required by law since 2017, but stalled until a judge ordered it renewed last October.
The judge's ruling came in a case brought by Olimpia Montoya, whose brother disappeared in the state of Guanajuato six years ago, and declared that her right to truth and justice was being affected by a lack of information.