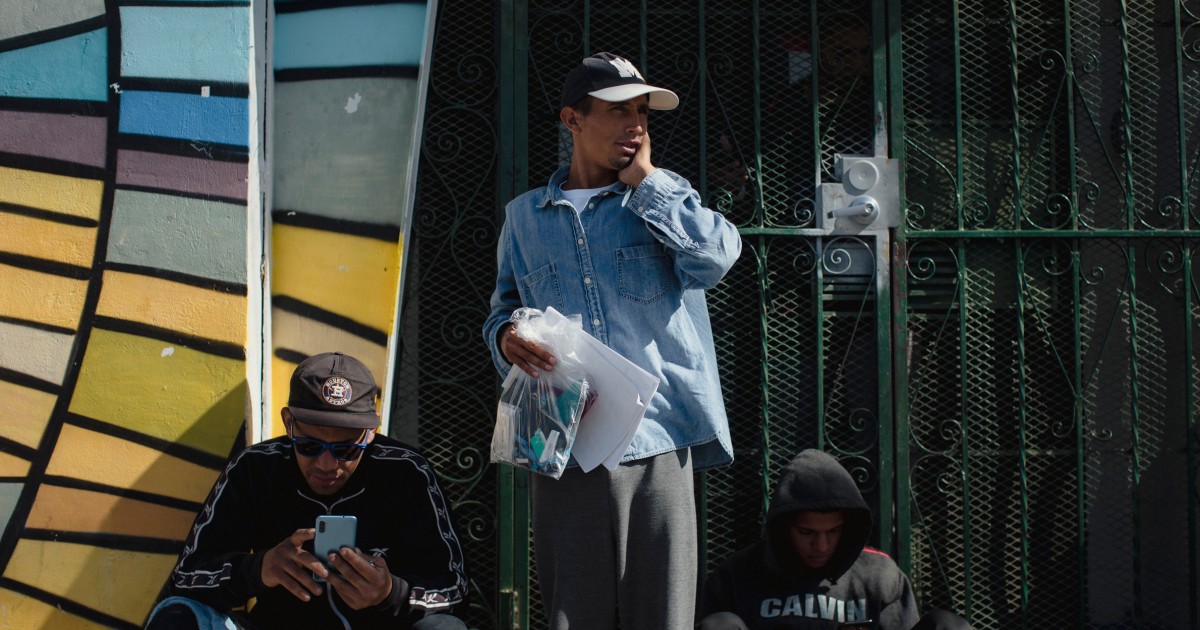 "There was a lot of talk that after the end of Title 42 it was going to be very difficult to enter the United States," said Rosa, 30, who had traveled from Venezuela.
Rosa, her husband, and their three young children had recently arrived at the Rescue Mission shelter, where some 220 migrants were staying as of Thursday night. The family had turned themselves in to immigration authorities to request asylum a week earlier.
As she spoke, Rosa's children, ages 6 and 9, played around circular tables where dozens of migrants had gathered to dine together. The brothers ran to explore a piano, their experimental music and laughter filling the air. In a nearby room, her 2-year-old daughter slept under the watchful eye of her father.
Rosa, who asked that her full name not be used for fear of immigration retaliation, said she and other migrants were very afraid of possible punishment under Title 8, the section of US law that was in effect before Title 42 and now. is being applied again. in her absence.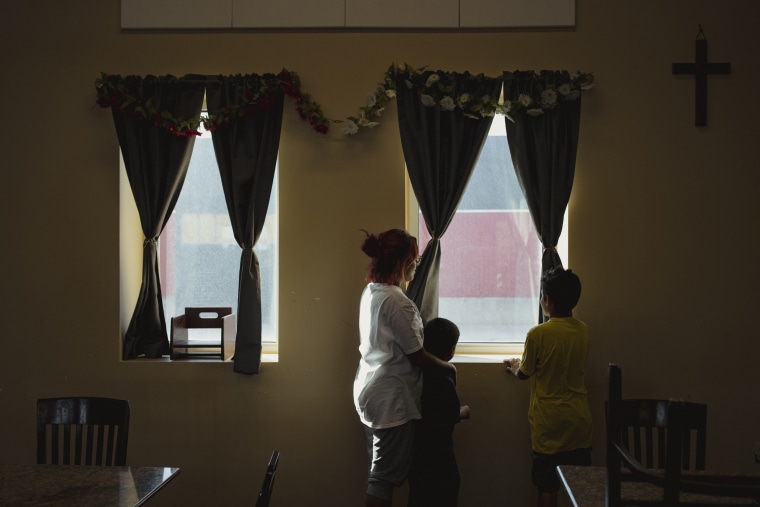 Under Title 8, those who repeatedly attempt to enter the US illegally face penalties, including a possible five-year ban and criminal prosecution. Title 42 had suspended those penalties, leading to an increase in the number of people who repeatedly crossed the border after being removed.
"At the end of Title 42, that would be eliminated, and that was the fear, not being able to come and turn you in," he said.
Juan José Rivera, 25, a Colombian migrant who lives in the area outside the Sacred Heart Church, said fear of deportation and punishment «motivated many people to turn themselves in.»
«Unfortunately, many of us were still denied entry. But thank God, we were allowed to come legally,» said Rivera, who wore bright turquoise lace-up sneakers and carried a clear plastic bag containing his passport documents. immigration.