Every time Nick Saban steps on a podium, he commands the attention of the college football world, and his recent remarks at the SEC spring meetings were no exception.
On Tuesday, Saban suggested that college football adopt a salary structure similar to the model that exists in the NFL.
Saban specifically pushed for the creation of some sort of union at the collegiate level.
«I have no problem,» Saban said, via CBS Sports. «I mean, unionize it. Do it like the NFL. It's going to be the same for everyone. I think that's better than what we have now.»
CLICK HERE FOR MORE SPORTS COVERAGE ON FOXNEWS.COM
Other coaches argued that the current state of the NIL has created an uneven playing field in the college football landscape.
COLORADO'S DEION SANDERS DELIVERS POWERFUL MESSAGE ON 'SUCCESS' AT FIRST MEETING WITH 'NEW TEAM'
«Why are we playing?» Missouri coach Eli Drinkwitz told Saturday Down South. «Why are we acting like that's not what it is?»
An iteration of an employee-employer relationship between the players and the NCAA could one day become a reality.
USC Trojans athletes could soon be designated as employees, pending a decision by the National Labor Relations Board.
In 2021, Supreme Court Justice Brett Kavanaugh said, «Traditions alone cannot justify the NCAA's decision to build a massive money-raising enterprise off student-athletes who are not fairly compensated.» during the landmark case Alston v. NCAA.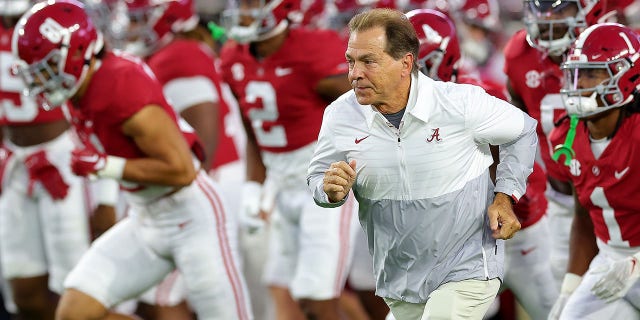 Saban argued that the disparity in compensation in the collegiate ranks risked getting worse in the future because of the current model that exists in the sport.
«Everything they do in the NFL is to create what? Parity,» Saban said. «If they can have everyone going into week 17 of the season 8-8, that would be like a dream for the NFL. Do you think there is disparity right now in college football? There will be more in the future.»
Since the NIL's implementation, major college football programs like Georgia and Alabama have apparently not been negatively affected. At the same time, programs with smaller budgets have not been able to immediately compete with traditional programs. Although, Cincinnati and TCU's recent runs to the College Football Playoff can be seen as exceptions to that rule.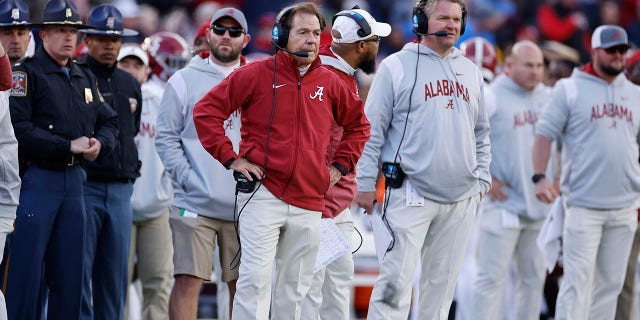 On the college basketball side, San Diego State advanced to the NCAA men's basketball championship against the powerful UConn Huskies during the NIL era.
If you ask Saban, parity just doesn't exist at the college level.
«Do you think [parity is] here?» Saban asked. «I think the way Southern Cal, Texas and Texas A&M are spending the money…hasn't affected yet. What are you willing to spend?»
CLICK HERE TO GET THE FOX NEWS APP
The 71-year-old believes that setting guidelines, similar to the NFL's salary cap, would create a level playing field.
«I don't think there was a level playing field because some people were willing to spend more than others,» Saban said. «Whereas, if you want to get the NFL involved, they have a salary cap. They have all the things that level the playing field. We can put guidelines on these things that would do the same thing.»