Tennis star Novak Djokovic has made it clear that he will routinely use negativity from a variety of places for motivation.
Whether the negativity comes from the fans, the referee or a perceived lack of support from his friends and coaches in the stands, the world No. 3 player will look to almost anything to feed him.
Djokovic is facing criticism following a comment he wrote about the clashes in northern Kosovo following a first-round win at the French Open.
He is also not satisfied with the way viewers treat him in general.
CLICK HERE FOR MORE SPORTS COVERAGE ON FOXNEWS.COM
During Djokovic's 7-6(4), 7-6(5), 6-2 victory over number 29 seed Alejandro Davidovich Fokina in the third round of Roland Garros, some fans appeared to boo him for no apparent reason throughout the match. .
BELARUSIAN TENNIS PLAYER SKIPS OUT OF FRENCH OPEN PRESS, CITING 'MENTAL HEALTH' CONCERNS: 'I DID NOT FEEL SAFE'
The match lasted 3 hours and 36 minutes. In addition to committing three double faults in a single game, Djokovic seemed particularly upset by comments from a section of fans.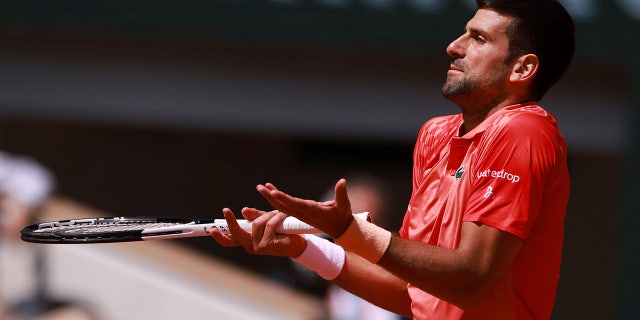 «Most people come to enjoy tennis or to support one player or another. But they are individuals. There are people, there are groups or whatever, who love to boo everything you do. That is something that seems to me a lack of respect.» and frankly I don't understand that,» Djokovic said later in his press conference.
«But it's their right. They paid the fine. They can do what they want.»
After coming within two points of losing the second set, trailing 5-4 in that tiebreaker, Djokovic took control. He took the next three points, each of which ended with a Davidovich Fokina error.
Then, after winning the set, Djokovic took a couple of steps towards the sideline, before reacting by punching the air, spinning, landing an uppercut, holding his right fist high and roaring.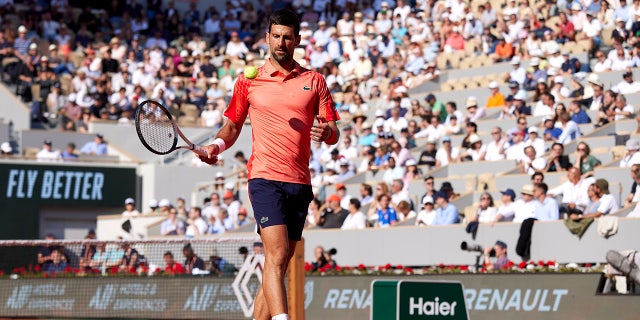 That drew some jeers from some in the crowd. The fans got even more testy when the chair umpire announced that Djokovic was taking a medical timeout while a trainer massaged his upper left leg.
Sitting shirtless in his chair with a white towel draped over his shoulders, Djokovic listened to everything and responded with gestures. He waved his hand, as if to say, «Give me more!»
And he gave her a sarcastic thumbs up and nodded. she applauded her. She shook her head and chuckled.
CLICK HERE TO GET THE FOX NEWS APP
«Sometimes, you know, I'll keep quiet. Not 'sometimes'; in fact, 99% of the time I'll keep quiet,» said Djokovic, who won the French Open in 2016 and 2021. «Sometimes, I will I'm opposed to that because I feel like when someone is disrespectful, he or she deserves to have a response to it. That's what it's all about.»
Associated Press contributed to this report.