Cedric Mullins entered his final at-bat Friday night with a single, double and triple — everyone knew he'd be hitting the fences.
And it paid off: The outfielder drilled a pitch into the right-field stands near Eutaw Street to hit the cycle.
With runners on the corners and two out, Mullins converted a dangling changeup off Pittsburgh Pirates' Duane Underwood Jr. sending him into the seats.
Not only did he end the cycle, but he gave the Baltimore Orioles some sure runs, increasing their lead to 6-2.
CLICK HERE FOR MORE SPORTS COVERAGE ON FOXNEWS.COM
The night did not start well for Mullins, as he flied out in his first at-bat. But he hit a single in the third, a triple in the fifth and a double in the seventh in his next three at-bats.
Mullins was on deck with two out, but Terrin Vavra walked to bring Mullins to the plate, and he made it all worth it.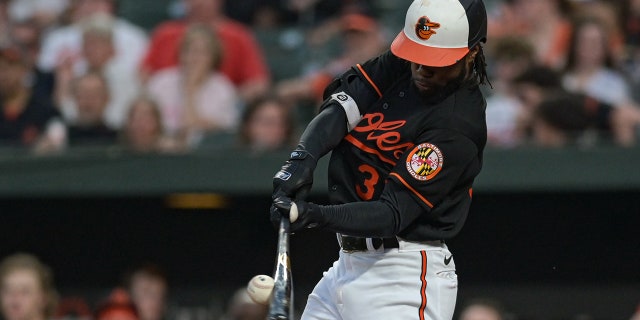 TAMPA BAY RADIO HOST CALLS NEW YORK STATION THAT SAID RAYS' HISTORIC START 'SUSPICIO'
It was the second cycle of the year: defending American League batting champion Luis Arraez did it on April 11. The home run was his fifth of the season.
The last Oriole to hit for the cycle was Austin Hays last year against the Washington Nationals.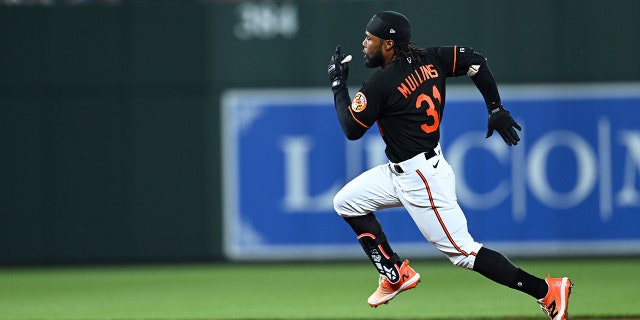 CLICK HERE TO GET THE FOX NEWS APP
The O's have surprised just about everyone this year: Their young roster is off to a 25-13 start after their 6-3 win over Pittsburgh, which has lost 10 of its last 11 after a surprisingly blistering start.