He San Diego parents have welcomed a 16-year-old to their minor league system.
Ethan Salas, who turns 17 on Thursday, was added to the Single-A Lake Elsinore roster on Tuesday and made an immediate impact.
The prospect ranked 86 in Major League Baseball he doubled and singled in his first two at-bats, adding a walk and scoring a run for the Storm.
BLUE JAYS' ANTHONY BASS FACES BACKBACK OVER APOLOGY FOR SHARING VIDEO: 'THIS IS THE MOST PATHETIC THING'
The Padres signed the Venezuelan catcher for $5.6 million in January.
«He's kind of the total receiver,» director of scouting Chris Kemp said after the Padres signed Salas this winter, according to MLB.com.
«It's just weird. This is my ninth year as an international scout, and for us, this is the most interesting guy we've ever scouted.»
CLICK HERE FOR MORE SPORTS COVERAGE ON FOXNEWS.COM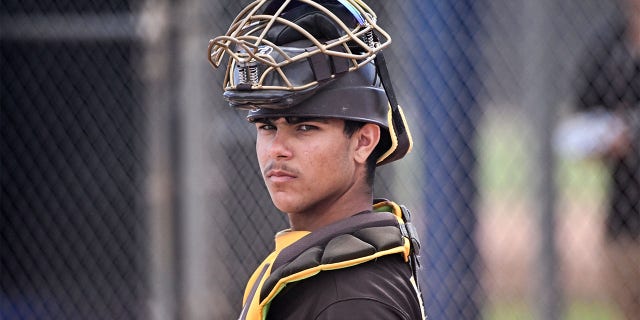 Salas is the first player to see playing time in Single-A in his age-16 season since Julio Urias made his debut for the los angeles dodgers at Low-A Great Lakes in 2013, according to Baseball America.
The teenager comes from a solid background in baseball, with his brother José signing with the miami marlins in 2019.
Salas's father, grandfather and uncle all played in the minor leagues, according to the Times of San Diego.
CLICK HERE TO GET THE FOX NEWS APP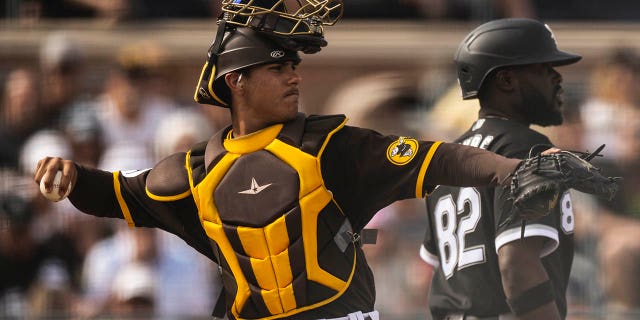 He made his Cactus League debut against the Chicago White Sox in March, impressing Padres manager Bob Melvin.
«For a 16-year-old behind the plate, I'll tell you, he's way beyond his years,» Melvin said. «You look at the way he frames the pitches, a couple of balls on the dirt that pass to him, but he's got his wit about him… It's pretty amazing to see a 16-year-old with that kind of composure.»