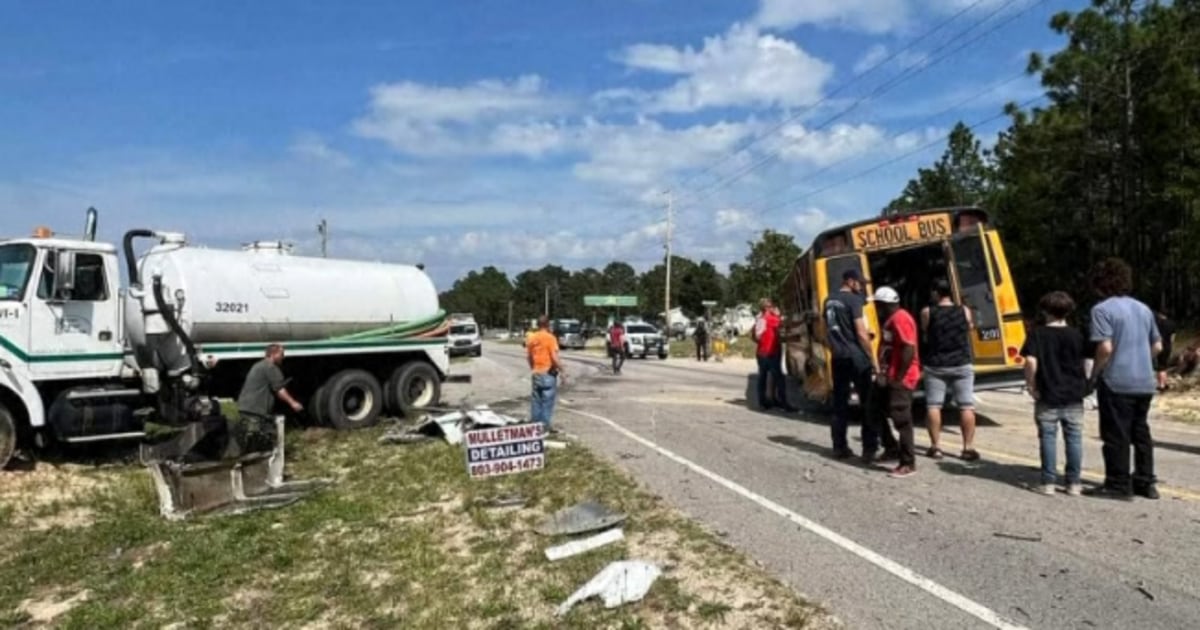 GILBERT, SC — A school bus collided with a tanker truck Thursday in South Carolina, sending at least 18 people, mostly children, to the hospital, authorities said.
The bus was carrying 36 passengers when it collided with the tanker truck around 4 p.m. at an intersection near Gilbert in Lexington County, according to the South Carolina Highway Patrol.
At least 17 children and one adult were taken to Lexington Medical Center for treatment, the hospital said. SIO-TV.
There was no immediate word on their conditions or the cause of the accident.
The bus passengers were from Gilbert Middle School and Gilbert High School.
Gilbert is about 30 miles southwest of the South Carolina capital, Columbia.