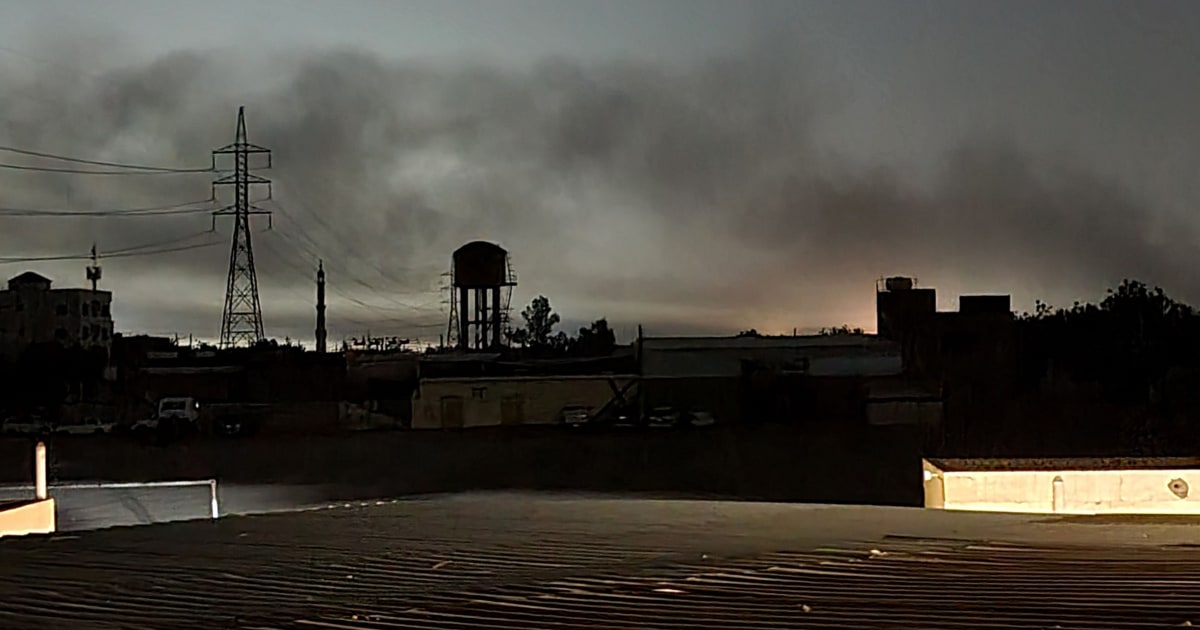 Shelling and airstrikes hit parts of Sudan's capital on Sunday with little sign that the warring military factions were ready to back down in a conflict that has killed hundreds despite ceasefire talks in Saudi Arabia.
Khartoum and the adjoining cities of Bahri and Omdurman along the two arms of the Nile have been the main theater of conflict along with the western province of Darfur since the army and Rapid Support Forces paramilitaries began fighting a year ago. month.
Shelling hit Bahri and airstrikes hit Omdurman early on Sunday, according to a Reuters reporter and witnesses. Al Arabiya television reported heavy clashes in the center of Khartoum.
"There were heavy airstrikes near us in Saliha that shook the doors of the house," said Salma Yassin, a teacher in Omdurman.
The fighting has killed hundreds of people, sent 200,000 to neighboring countries as refugees, displaced another 700,000 inside Sudan, unleashing a humanitarian catastrophe and threatening to draw in outside powers and destabilize the region.
The number of people killed in fighting on Friday and Saturday in West Darfur's capital Geneina exceeded 100, including the imam of the town's old mosque, the Darfur Bar Association said in a statement.
The local rights group blamed the killings, looting and arson in Geneina, where hundreds of people were killed in violence last month, on attacks by motorcycle-riding armed groups and the RSF. RSF has denied responsibility for the riots.
Army chief Abdel Fattah al-Burhan and RSF leader Mohamed Hamdan Dagalo, known as Hemedti, had shared power after a 2021 coup that followed a 2019 uprising that ousted the veteran autocrat. Islamist Omar al-Bashir.
But they have tussled over the terms and timing of a planned transition to civilian rule and neither has shown it is ready to make concessions, with the army controlling air power and the RSF entrenched deep in the city's districts.
Truce agreements have repeatedly broken down, but the United States and Saudi Arabia are brokering talks in Jeddah with the goal of securing a lasting ceasefire.
"You don't know how long this war will continue… The house became unsafe and we don't have enough money to travel outside of Khartoum. Why are we paying the price for Burhan and Hemedti's war? said Yassin, the teacher.
On Thursday, the parties agreed to a «statement of principles» to protect civilians and ensure humanitarian access, but with discussions on Sunday due to the monitoring and enforcement mechanisms of that agreement, the fighting has not stopped.