Southern Europe sweltered under a ferocious heat wave on Thursday, with a warning that temperatures could reach record levels for the continent next week.
Weather alerts were in effect for the Canary Islands of Spain, Italy, Cyprus and Greece, with Greek authorities expecting temperatures to reach 109.4 degrees Fahrenheit on Friday or Saturday.
An ambulance was put on standby near the Acropolis archaeological site in Athens, according to local media, ready to provide first aid to tourists suffering from the heat.
The impact of extreme summer heat has been highlighted by research this week that said up to 61,000 people may have died in Europe's sweltering heatwaves last summer.
Governments and employers are under pressure to do more to protect workers exposed to the scorching sun in the latest heat wave, which the Italian Meteorological Society has dubbed «Cerberus», the three-headed dog of the underworld in Greek mythology.
There are concerns about the impact on outdoor workers in Italy after a 44-year-old man who was painting road markings in the northern city of Lodi collapsed and died this week.
Health authorities issued a maximum red alert warning for 10 Italian cities over the next two days, including Rome, Florence, Bologna and Perugia.
In Greece, the government ordered an afternoon work stoppage in areas where the risk of heat is very high, and also called for remote work for private sector employees with health problems.
There was a respite in Spain on Thursday after images captured by the European Space Agency's Sentinel 3 satellites measured land surface temperatures at over 140F in the western region of Extremadura on Tuesday.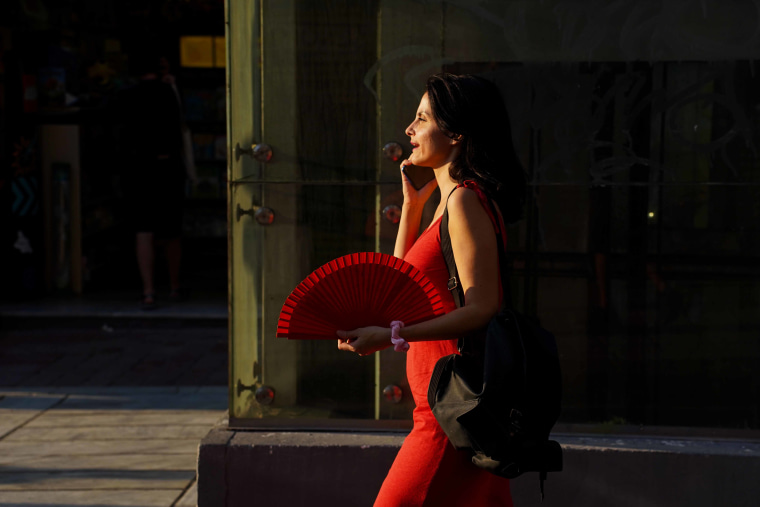 Weather forecasts and official records are based on air temperatures, which are significantly lower than the land surface reading.
The record European temperature of 120F was recorded in Sicily in August 2021 and could be surpassed next week, according to the European Space Agency.
Italy is again forecast to be one of the hottest places.
"Next week there will be a heat wave even stronger than this, some values ​​in the central south will be really strange," said Luca Lombroso, a meteorologist for the AMPRO group in Italy.
«Between Tuesday and Wednesday in Rome and Florence we will probably exceed 104 degrees, which will also approach from the north,» he added.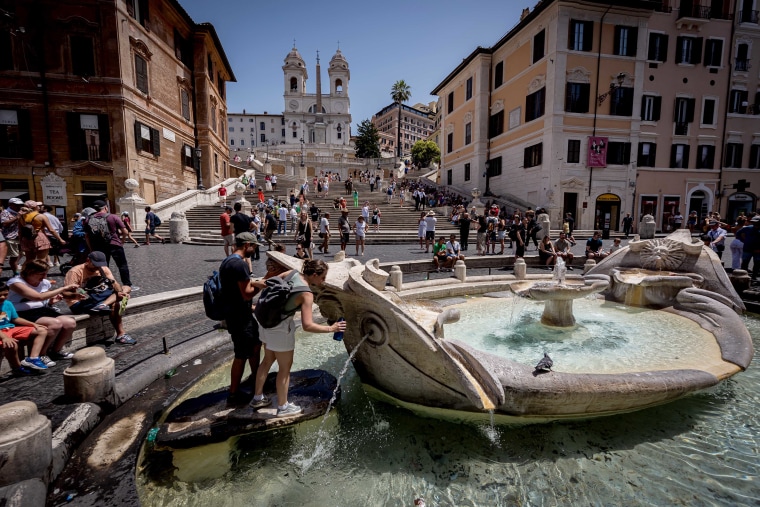 Marco Impagliazzo, president of the Catholic charity Sant'Egidio, said an estimated 9 million older Italians lived alone or with an elderly partner and were particularly vulnerable.
«With this loneliness and this heat emergency, we see an explosive mixture,» he told a press conference.
It's not just humans who suffer.
Italian farmer lobby group Coldiretti said milk production dropped by around 10% because cows eat less in the heat, drink large amounts of water and produce less milk.