A Thai kickboxer was hit so hard in the stomach that he vomited inside the ring during a fight in Bangkok.
In the third round of their fight, Praewpraw hit Dokmaipa with several left jabs, soon trapping him in a corner.
Praewpraw landed a few more punches on Dokmaipa before kneeing him in the stomach several times.
Dokmaipa was clearly unconscious and began to vomit.
CLICK HERE FOR MORE SPORTS COVERAGE ON FOXNEWS.COM
The referee stopped the fight and awarded Praewpraw the win.
It was Praewpraw's third win in a row and his first by TKO since October 8, 2021. Each of his previous six bouts had gone to a decision.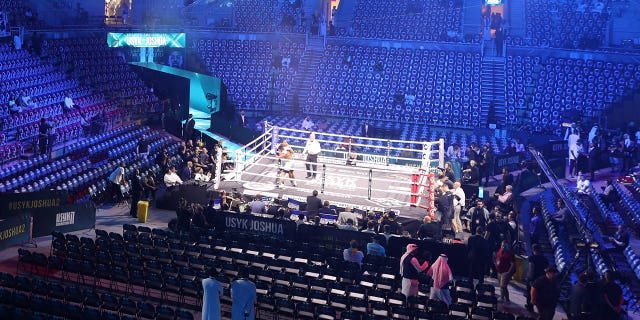 CLICK HERE TO GET THE FOX NEWS APP
Praewpraw is the WBC Muay Thai Light Flyweight Champion and owns an 87-16-5 record in 108 career fights.