Tom Brady and the Tampa Bay Buccaneers looked to respond to the Dallas Cowboys after they scored a first-quarter touchdown, but their quest to tie the NFC wild-card game ended badly.
Brady led the Buccaneers on a 14-play, 70-yard drive, getting the team to the 5-yard line after back-to-back completions to wide receiver Chris Godwin. After an incomplete pass to Julio Jones, Brady dropped back to pass on second-and-goal with several Cowboys chasing him.
CLICK HERE FOR MORE SPORTS COVERAGE ON FOXNEWS.COM
Brady appeared to want to throw the ball away, but he tossed it toward the back of the end zone, where it was intercepted by Cowboys safety Jayron Kearse.
It was the first interception Brady had thrown in the red zone since joining the Buccaneers in 2020. He hadn't thrown an interception in the red zone since he was with the New England Patriots in 2019.
TOM BRADY HAPPY TO HAVE KEY OFFENSIVE LINE BACK AHEAD OF PLAYOFF GAME: 'IT'S A HUGE BOOST FOR US'
Dallas received the ball at the 20-yard line to start their drive.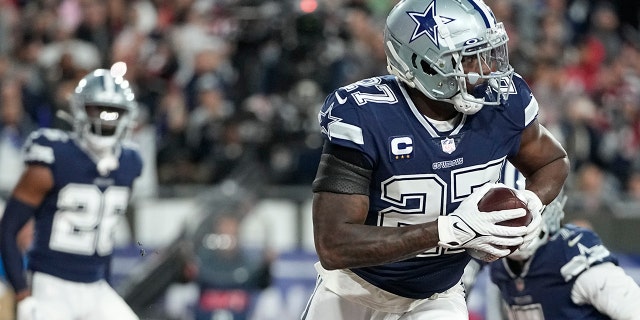 Dak Prescott would lead the team on a 15-play, 80-yard drive for a touchdown. Prescott would drive the ball into the end zone on fourth-and-goal and put the Cowboys up by 12 points.
Cowboys kicker Brett Maher would miss the extra point attempt; he also missed his attempt after the first touchdown.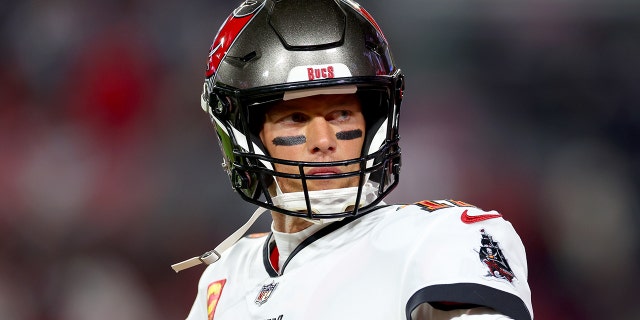 CLICK HERE TO GET THE FOX NEWS APP
Tampa Bay would be playing from behind for the remainder of the game.