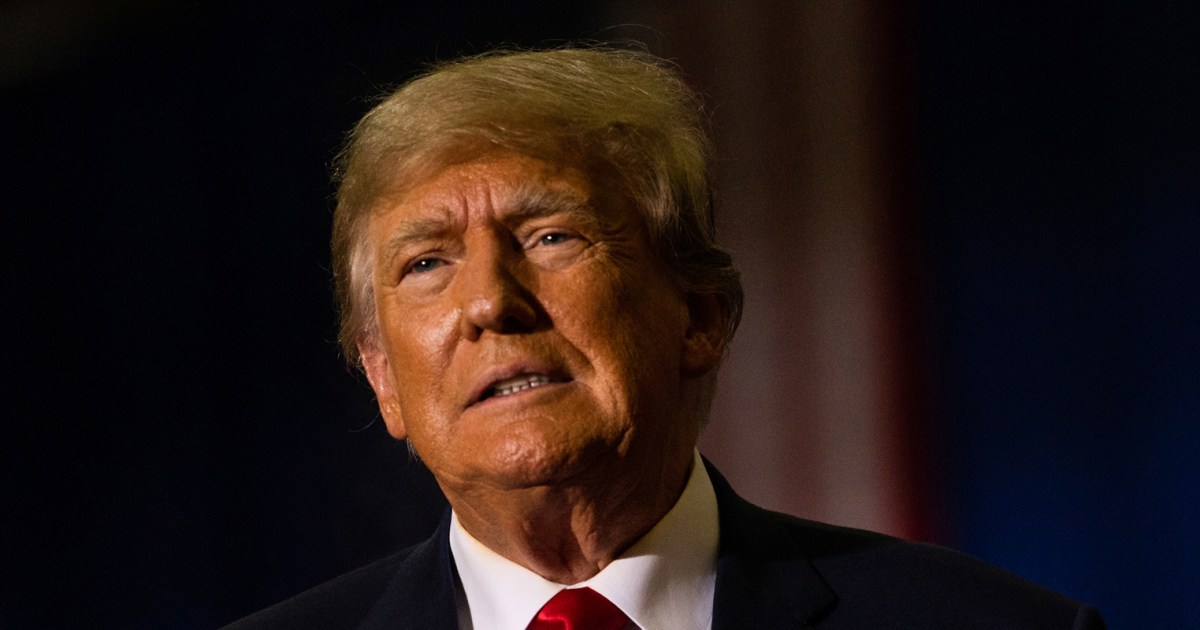 Former President Donald Trump has amassed more endorsements from top Republican officials than the rest of the current presidential candidates combined, even as the Republican field continues to grow.
In the first 24 hours since Republican Florida Governor Ron DeSantis launched his campaign, two members of his cabinet have voiced their support: Florida Attorney General Ashley Moody and Lieutenant Governor Jeanette Nuñez. But a member of Florida's congressional delegation, Republican Rep. Daniel Webster, said Thursday that he would be supporting trump.
Only one member of Congress from Florida so far: Rep. Laurel Lee, who served in the DeSantis administration as secretary of state, has endorsed the governor.
That means DeSantis, also a former congressman, does not have the support of a majority of his home state's House delegation, with 12 of Florida's 20 House Republicans backing Trump. The state's two Republican senators, Marco Rubio and Rick Scott, have not endorsed in the primary.
So far, Trump has the support of 51 House members, more than 20 percent of the Republican conference, according to an endorsement analysis by NBC News' political unit. In the first two days of his campaign, Trump amassed 17 endorsements from members of Congress, as well as Alabama Sen. Tommy Tuberville and Texas Attorney General Ken Paxton.
Tuberville is one of 10 Republican senators who endorsed Trump's presidential bid. Two governors, Jim Justice of West Virginia and Henry McMaster of South Carolina, have also endorsed Trump.
DeSantis, for his part, has the support of five members of Congress. In addition to Lee, Republican Reps. Chip Roy of Texas, Thomas Massie of Kentucky and Bob Good of Virginia endorsed DeSantis before he officially entered the race. And Georgia Republican Rep. Rich McCormick endorsed DeSantis several hours before his campaign launch Tuesday.
Sen. Tim Scott, RS.C., also launched a presidential bid this week with the support of two of his fellow Senate Republicans, both from South Dakota: John Thune, who also serves in the GOP leadership, and Mike Rounds.
Former United Nations ambassador Nikki Haley launched her presidential bid in February with the endorsement of a fellow South Carolina Republican, Rep. Ralph Norman. But she he has not won additional endorsements from any member of Congress since.
Former Vice President Mike Pence has also been mulling a run for president. His brother, Indiana Republican Rep. Greg Pence, previously said he would back Pence Yes run.
ben kamisar, Alexandra Marquez and scott bland contributed.