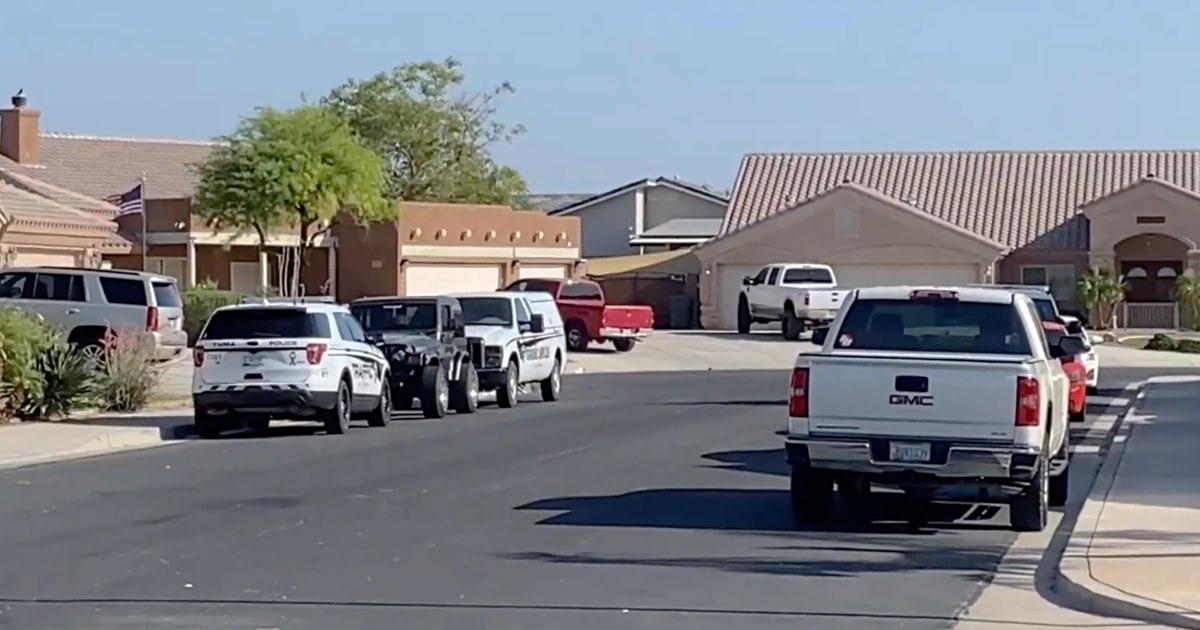 An unanswered noise complaint was filed about 55 minutes before a shooting occurred at an Arizona home Saturday night that left two dead and five injured, police said.
«There were a lot of parties going on throughout the Yuma community with all the graduations and stuff, so yes, there was a call about 55 minutes earlier, but officers were also busy with the other calls for service,» Yuma police said. Chief Thomas Garrity said at a news conference Monday. «There were no indications that there was any kind of violence or anything going wrong that would have made it a priority call at the time.»
A party was taking place at a house in the 3800 block of S. J Edward Drive when an altercation led to a shooting Saturday night, according to Garrity.
Officers responded to the home at around 10:54 p.m. and found seven male victims.
Two of the victims, ages 19 and 20, were taken to Yuma Regional Medical Center, where they were pronounced dead. Police identified them as Danny Garcia, 19, and Ande Blackthunder, 20.
Of the other victims, whose ages range from 15 to 19, three were released from the hospital Sunday morning and two were airlifted to Phoenix Hospital for treatment where they are in stable condition.
Police are following leads in the investigation but have not confirmed whether a suspect is in custody in connection with the shooting.
"We are unable to confirm a suspect at this time due to those investigative leads," Garrity said.
The motive has yet to be determined, but this was not a random act, Garrity said, adding that all the people involved knew each other.
More than 30 rounds were fired during the shooting and several weapons were recovered from the scene and are awaiting forensic evidence, according to police.
There were «up to 100» guests at the party, hosted by a relative of the owners while they were out of town, according to Garrity. The owners have been cooperating with the police.
The police did not confirm what is the relationship between the owners and the person who organized the party.
Off-duty officers who were in the area helped respond to the shooting, according to Garrity, including a California highway patrolman, a Yuma detective, two Yuma Sector Border Patrol agents and the wife of one of those agents. who is a nurse
Police continue to encourage anyone with information about the incident to come forward, adding that if their information leads to an arrest, a cash reward of up to $1,000 may be offered.